In the Netherlands, an average of 1 in 20 people suffer from restless legs to a greater or lesser extent. One of those people is Casper van Waveren, physician and co-founder of Relegs®, who has suffered from RLS since childhood. Read how he came to a solution through his own experience.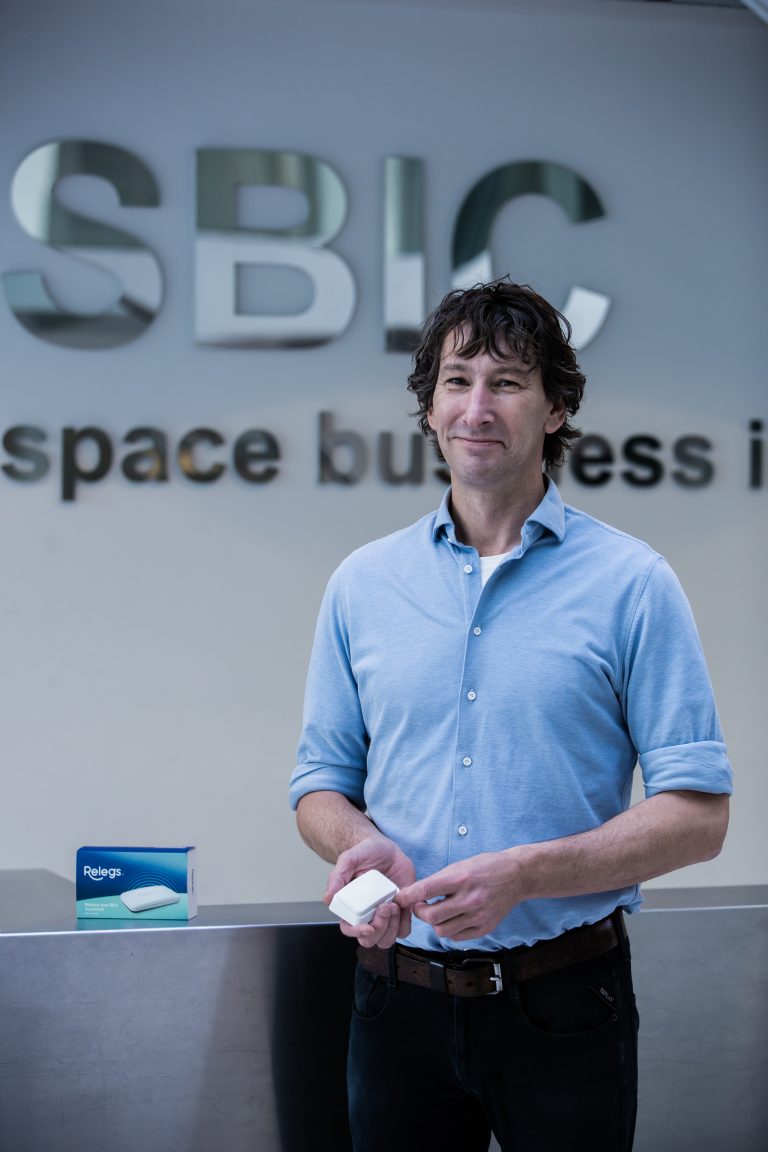 At awkward moments and especially at night when going to sleep, Casper was weary with the annoying restless feeling in his legs. It not only bothered him in his sleep, but also in situations where one is expected to sit still, such as in an airplane, theater or cinema. As a doctor he knows the existing treatment methods available; lifestyle changes did not improve and there are many drawbacks to medicines. Medicines are also not suitable for every RLS moment.
He wanted a solution with immediate effect in every RLS situation without side effects; and that's how the idea for Relegs® came about. It goes without saying that Casper was the first to test Relegs®.
"I don't have to get out of bed at night if I suffer from restless legs. I now go to the cinema with my children without worrying about having to leave the theater halfway through the film. "
Try Casper's invention.
From invention to prototype
While skateboarding with his son, Casper came into contact with Erik van der Heide. As an aerospace engineer, Erik was immediately interested in Casper's challenge. An idea only becomes what when it becomes reality, an ideal partnership was born. Erik made sure that idea and technology came together. Relegs® was born.
From prototype to product
Relegs® has completed the main testing phase and the clinical evaluation. Of course we wanted to test and research everything thoroughly before we entered the market. Relegs® is a CE certified class IIA medical device. With us ISO 13485 certified quality management system our organization meets the legal requirements to develop, produce and market medical equipment.
Do you also want to be one of the first to experience the freedom of Relegs®? Order your copy now or sign up for our newsletter, we will keep you informed of the steps we are taking in the fight against RLS (Restless Legs Syndrome).