Restless Legs Syndrome (RLS)
The Restless Legs foundation describes the condition as follows: a neurological condition that also holds many secrets for the medical world. But much of which is already known. In any case, it is a serious condition, for both the patient and his / her loved ones. RLS is a neurological disorder that in many cases does not resolve and may worsen with age. The symptoms can be controlled, unfortunately not (yet) the condition itself. Fortunately, Relegs is now also one of the solutions.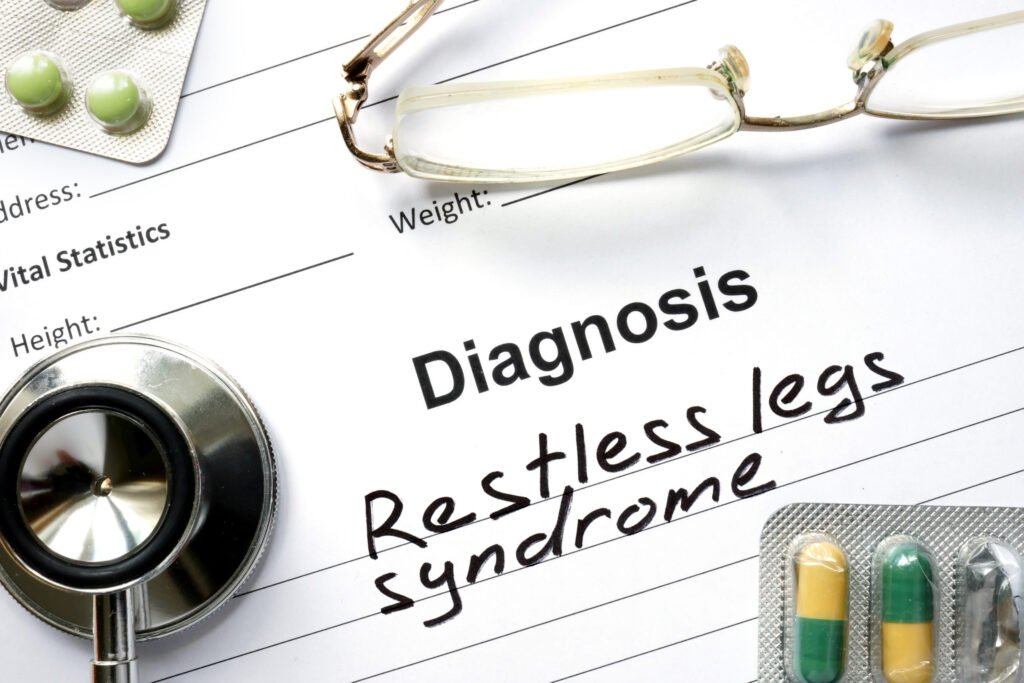 Although RLS is usually not diagnosed in middle-aged people, many patients, especially with primary RLS, may recall having it at an early age. Often the symptoms were called growing pains, or the children were called hyperactive because it was difficult for them to sit still. Over time, the body becomes so tired by the occurring lack of sleep, or sleep of good quality, that measures are necessary. In the first instance, these do not have to be medicines. If these alternatives, such as Relegs, do not provide relief, it may be necessary to switch to prescription medication from your doctor. There is an increasing amount of international scientific research into the causes of RLS, but the last word has not yet been said.