Welcome to our webshop
Below you will find the products that you can order from Relegs, but first we will help you with your purchase with some extra information about RLS and Relegs.

Order Relegs regular or duo pack?
RLS is a very complex condition that can manifest itself in different ways.
If you experience RLS complaints mainly in 1 leg, or if you alternately suffer from one leg and then the other leg, 1 Relegs is sufficient to reduce your complaints.
If you usually or always have many RLS complaints in both legs at the same time, we recommend using a Relegs on both legs to relieve your complaints. There is a special duo pack offer for this, whereby 2 Relegs models are delivered at a reduced rate.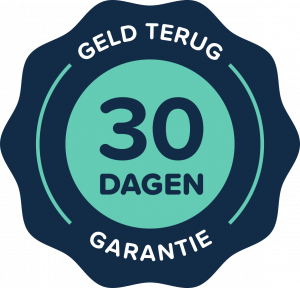 Is it not working as hoped? Money back guarantee!
Because RLS is such a complex condition, there is no single treatment that works for everyone. The experiences with Relegs are very positive, but it may therefore be that Relegs does not help you sufficiently. If Relegs does not work for you as hoped, you can always return Relegs within 30 days and you will receive a refund of your purchase price. Sometimes a combination of treatments is needed to provide adequate relief. If you use RLS medication but still experience many complaints, the combination with Relegs can work very well for you to further reduce your complaints.
Note: Electrode patches are supplied with Relegs products. These can then be ordered separately.
"I am very satisfied with the purchase of the Relegs. Often it helps to place the Relegs on one leg, but if it is quite intense I don't think this is enough, so I am going to buy a second Relegs to get a little more comfort. to achieve."
"To those who (perhaps given the price) are hesitant to buy, I would like to say, 'the Relegs works'! It is also a huge reassuring thought to know that when the turmoil sets in again there will be an immediate solution is at hand. I can't live without it anymore!"
Thanks to Relegs I can now sit for a while and I don't have to walk around all the time. And thanks to Relegs, in consultation with my doctor, I have already been able to halve the use of two medicines."