More than 250 people who suffer from restless legs (RLS) fall asleep more easily or enjoy a night out undisturbed again.

It is now clear that Relegs is a solution for many RLS patients. Unfortunately, our solution does not work for everyone. The people who do experience relief can completely relax and can go to the cinema, the theater or go out for a long meal with peace of mind.
Anytime lighting
Relegs offers the possibility to counter restless legs (RLS) at any time á la minute. The massager is only 7 cm long, 4 cm wide and 1 cm high and there is no cord!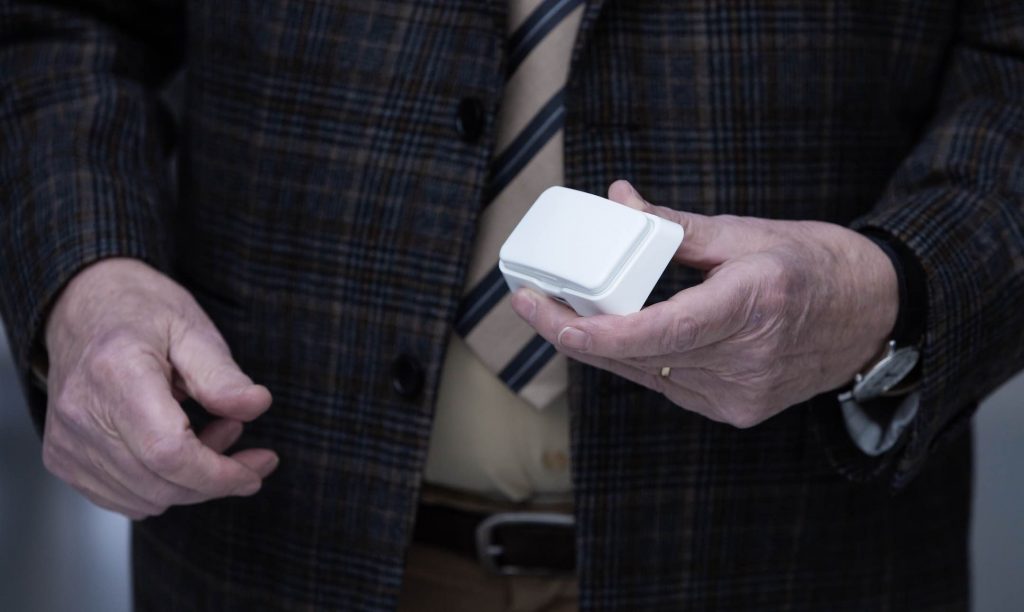 Anytime, anywhere, wherever you go
Relegs can therefore be used in all situations that you experience RLS. In bed when going to sleep, but also when you sit for a longer period of time. Whether that is at home on the couch, at work or during a night out at the cinema or theater. Our solution also works when traveling by car, bus or plane.
no one sees it
Relegs can be used under clothing. The flat design and easy operation – Relegs has no buttons and is operated simply by tapping it – ensure comfortable use, without anyone around noticing or seeing it.